About S & H Rugs Gallery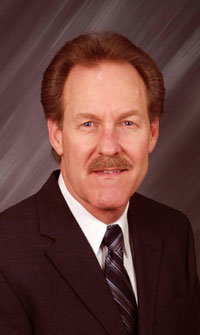 Karl Johnson
For any questions or information call 1-877-784-2968 or Email:


[email protected]
S & H Rugs Gallery began in 1970 as a simple hobby. This hobby grew over the years and developed into a full time business venture by 1990. Karl Johnson, the owner and operator of S&H Rugs Gallery, graduated from Druid Hills High School in Atlanta, Georgia in 1972. He then attended Wabash College in Crawfordsville, Indiana for two years before transferring to Indiana University to pursue a degree in business.
Karl's interest in oriental rugs began after inheriting two rugs from his grandparents. The combination of Karl's deep love for art and this new exposure to one of the Middle East's greatest art forms was pivotal in the direction Karl's business career would take.
In 1997 Karl began exhibiting select carpets from his collection at fine antique shows throughout NY, CT, MA, and R.I. Participating in 35 shows a year for such notable promoters as Caskey & Lees, Stella Shows, P.K. Brannon, Jackie Sidelli, Fergusson & D'Arruda, and Dordy Fontinel Show Promotions, he is well recognized as a knowledgeable and trusted dealer and is routinely featured in newspaper articles and antiques publications throughout the northeast.
The opening of S & H Rugs Gallery in Hudson, NY in 1999 served to further establish him in the exclusive world of antique oriental rugs.
Word quickly spread of Karl's willingness to provide "in home presentations" to his clients and with an ever-expanding list of clients demanding this service; he soon found his schedule booked weeks in advance.
After 2 successful years as a shop owner, Karl focused his attention on further improving his personal "in home service". Because of his knowledge and understanding of harmoniously balancing rugs throughout the home, Karl works closely with several prominent interior designers in the tri-state area as well.
No project is too small or too large. With a tremendous Inventory of beautiful rugs and with unparalleled personal service as a cornerstone of its business, S & H Rugs Gallery continues to expand today.

Please browse through this web site and enjoy this glimpse into our outstanding collection of fine Oriental Rugs.

This site is dedicated to my parents, Sid and Lora Johnson, who instilled in me at a very early age an appreciation for fine Art.